Power Tools for Google Calendar!

Remove duplicate events from Google Calendar
Repair calendar sync problems and undo imports
Delete multiple calendar events based on date, type or content
Edit multiple events: text, reminders, availability, privacy...
Add Attachments automatically from Google Drive
Export customized agenda event lists for printing or spreadsheets
Multiple Copy/Move events in a calendar, or between calendars
Shift Events forwards or backwards - individually, or entire blocks.
Limit Endless Repeats by either number of repeats or date
Powerful Filtering for meetings, busy/free, private...
Safe and Secure: GCalToolkit never sees your Google password.
PROFESSIONAL calendar repair software/services at a good price
100% Satisfaction: Secure Payment & Money Back Guarantee!
---
Powerful Calendar Editing Software and Personal Support for Windows, MacOs and Linux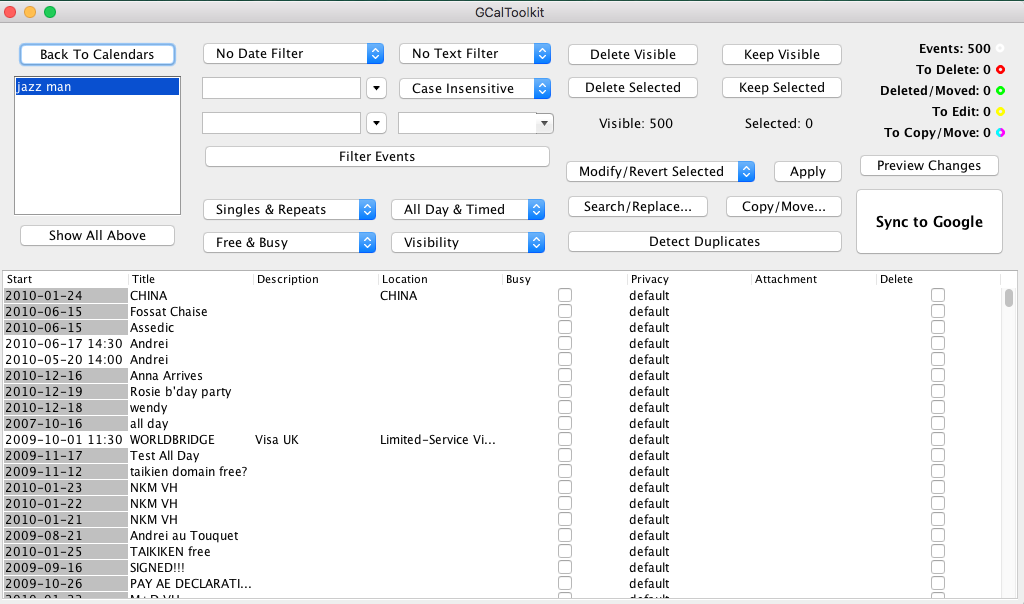 www.gcaltoolkit.com not affiliated with or endorsed by Google Inc.
GOOGLE is a trademark of Google Inc